Local Movers in Boston, MA
If you are looking for reliable and professional local movers in Boston, you have come to the right place. TLC Moving and Storage is your best choice for a local move. We are a team of experienced and professional movers who can handle any size of move, from a studio apartment to a large house. We offer a range of services, including packing, loading, transporting, unloading, and storage. Piano and antique furniture moving is one of our specialty. We also provide insurance coverage for your belongings, so you can rest assured that they are in good hands. Whether moving a 1-bedroom apartment in the city or a 5,000-square foot house in the suburbs, each residential move that we perform carries a unique set of challenges. Our professional movers and experienced crews tailor our services to your needs and ready to solve any moving challenge.
Reliable and Professional Local Movers in Boston
Strategically located just minutes away from Boston, we have been in the moving business for over 20 years and we have a reputation for excellence. We use high-quality equipment and materials to ensure the safety and security of your items. We have a fleet of well-maintained trucks and vans that can accommodate any type of move. Our local movers are friendly and courteous and will treat you and your belongings with respect and care. You can trust us with your move since we are fully licensed, bonded, and insured. Competitive prices and flexible scheduling to suit your needs and budget are important when you need a local mover in Boston. No matter what your moving needs are, we can handle them with ease and efficiency.
If you are moving within a 40 mile radius, your move is considered local and you will be charged based on an hourly rate.
However, due to the recent rise in the fuel cost, there is a $30 fuel surcharge that applies to the final cost of your move within a 40 mile radius.
We do not charge any extra fees for additional stairs or elevators. We also provide free wardrobe boxes on the day of the move so you can easily transport your hanging clothes without packing them.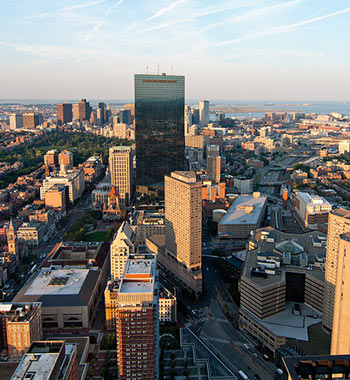 Local Moving Company in Boston
TLC Moving and Storage have specialized equipment for larger pieces such as flat screen tv's, pianos and safes. Life is full of heavy stuff. Why add moving to your load? Let us carry it. At TLC Moving and Storage, our experience, training and above all our peak performance will insure your satisfaction, making us your preferred local Boston Moving Company.
Our movers carefully pack your possessions and take the same care with the delicate items as the bulk ones. We have years of experience in properly packing, handling and transporting your possessions. Your possessions are priceless to you, so they become priceless to us.
Our expert relocation consultants will provide you with a local moving estimate either over the telephone 617-284-6040 or onsite free of charge.
We Provide Movers near:
Boston, Allston, Brighton, Backbay, Bay Village, Beacon Hill, Charlestown, Chinatown, Dorchester, Downtown Boston, East Boston, Fenway, Kenmore, Hyde Park, Jamaica Plain, Longwood, Mission Hill, North End, Roslindale, Roxbury, South Boston, South End, West End, West Roxbury, Watertown, Cambridge, Somerville, Medford, Malden, Arlington, Waltham, Newton, Everett, Quincy, Stoneham, Melrose, Auburndale, Reading, Lexington, Salem, Peabody, Woburn, Revere, Marblehead, Beverly, Brockton, Weymouth, Cape Cod, Framingham, Marlborough, Concord, Wilmington, Lowell, Scituate, Randolph, Rockland, Attleboro, Stoughton, Worcester, Taunton, Ashland, Leominster, Maynard, Bilerica, Tewksbury, Sudbury, Lynn, Gloucester, Rockport, Newburyport, Lawrence, Andover, Norwood, Winchester, Wellesley, Cape Cod. We also serve all of New England, New York, New Hampshire, Vermont, Rhode Island and beyond.