Commercial Movers in Boston, MA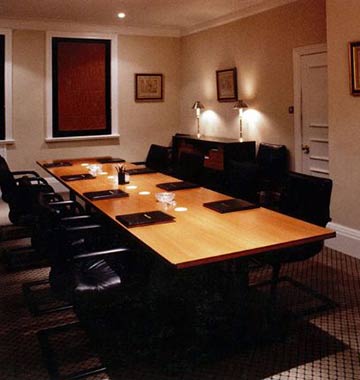 Looking to book your commercial movers or office movers in Boston, MA? TLC Moving & Storage provides non union office movers and commercial moves customized to your specific business. We can accommodate anything from large corporations moves to small office moves all customized to your needs.
Whether you are moving your office, warehouse, retail store, or any other type of business, we have the experience, equipment, and expertise to make your move smooth and hassle-free. We offer a range of services, including packing, loading, unloading, unpacking, furniture assembly and disassembly, storage, and more.
If you are looking for a trustworthy and experienced moving company to handle your office or corporation relocation, look no further than TLC Moving Company. We have been in the moving business for over 20 years. Our fleet of well-maintained trucks and our trained professional movers can handle any challenge.
We can move your office or corporation within the same city or across state lines, with minimal disruption to your operations.
When you decide to move your business from one location to another, it's important for you to do it quickly and efficiently. Time is of the essence when moving your commercial company, and every day you waste moving is a day you could have your business up and running. You can avoid wasting any time by turning to a trusted commercial moving company when relocating your business.
Office Movers in Boston
If you are planning to move your office, you need reliable and experienced office movers. You want to hire office movers who can handle the entire process with efficiency and professionalism. Office moving is not a simple task. It involves packing, transporting, unpacking, and setting up of various equipment, furniture, documents. You also need to ensure that your office operations are not disrupted or delayed by the move. TLC office movers have the skills, resources, and expertise to execute your office relocation smoothly and safely.
At TLC Office Movers, we have been providing office moving services for over 20 years, serving clients across different industries and locations. Our team of trained and certified office movers can handle any size and type of office move. Whether it's local office moving or long-distance, small or large, simple or complex. Using the latest tools and equipment to pack, load, transport and unload your office items with care and precision is what sets us ahead of any other office movers. We also have the necessary insurance and licenses to protect your belongings and comply with all regulations.
Every office move is unique and has its own challenges and requirements. That's why we offer customized solutions that suit your specific needs and budget. A dedicated project manager will work with you to plan and coordinate every aspect of your office move, from start to finish.
Quality Moving Services
At TLC Office Movers, we are committed to delivering quality moving services and customer satisfaction. We will treat your office items as if they were our own, and we will ensure that they arrive at your new location in the same condition as they left. Also we will help you set up your new office according to your preferences and specifications and not leave until you are completely satisfied with the result.
Best of all, TLC Moving is more than willing to provide office relocation services on weekends and at night. That way you don't have to shut down your company during business hours to complete a move. A special rate does apply to these types of moves.
Call TLC Office Movers at 617-284-6040 today to start planning your office move with the best commercial moving company in Boston, MA.
A Custom Office Moving Plan
Large commercial moves will get a dedicated Project Manager specialist that will assist from start to finish. Our Project Manager will supervise the planning, implementing and final touches for you commercial move.
Since communication is key to a well planned move, our office moving specialist will be in close contact with the key person who is managing your relocation project.
Our expert commercial movers will put together a custom Business Relocation Plan. This plan includes a business relocation checklist, confirms your new floor plan in detail and provides office packing tips.
An on site consultation will be conducted with the key contact who is managing your relocation project. We handle every aspect of your office move.
Eco-Friendly Office Liquidation
If you are planning to downsize your office in Boston, you may need to get rid of some furniture, equipment, or inventory. That's where our office movers can help. TLC Moving Company can help you clear out your office space, save money, and reduce waste.
Our office movers – liquidation division can offer you several benefits, such as:
– Free evaluation and quote: We will come to your office and assess the value and condition of your items.
– Fast and convenient service: Will handle the logistics of packing, loading, transporting, and unloading your items.
– Eco-friendly solution: TLC Movers will recycle or donate any items that are not need it anymore. They will minimize the environmental impact of your office downsizing.
If you are looking for a reliable and reputable office liquidation company in Boston, contact us today. We have over 15 years of experience in the industry and we have helped hundreds of clients with their office liquidation needs. Call us now for a free quote and let us help you with your office liquidation project.
Key steps for a successful Commercial/Office Move
STEP 1: PLANNING AHEAD/ADVANCE PLANNING MEETING. A Office move Consultant will implement pre-planning to strategize the most optimal moving plan for our clients. Additionally, our movers will schedule an on-site walk-through with you, with careful assessment and attention to detail.
STEP 2: MATERIALS DELIVERY. Before your move, all necessary tags and boxes (including special containers for computers/servers, files, electronics) will be dropped off at your convenience.
STEP 3: MARKING & TAGGING. Each of your items will be clearly marked according to floor plan prior to moving day. We'll then label each office in the new space in order to assure the proper placement of all items upon move-in.
STEP 4: PROTECTION AT EVERY STEP. TLC Moving and Storage adheres to building protections, and in accordance with your building's specifications, office floors and walls will be protected for your move.
STEP 5: PACKING AND PREPARATION. Our experienced office movers will carefully wrap and pack the contents of your entire office, including files, blueprints, fax machines, copiers, computers, furniture and pictures.
STEP 6: THE MOVE. As prearranged, TLC specialized office movers and Commercial Field Manager will begin loading items onto our moving trucks. Our commercial movers are trained to apply the safest methods of transport to ensure your items arrive intact to you new location.
STEP 7: UNPACKING AND SETUP. Upon arrival, our office movers will unwrap and setup your furniture to you complete satisfaction.
For a Free Estimate please fill up the Estimate Form.
Call at 617-284-6040 to schedule an on site visit and start the process of your office move.
We welcome the opportunity to earn your company's business.