Commercial Movers | Office Movers in Boston, MA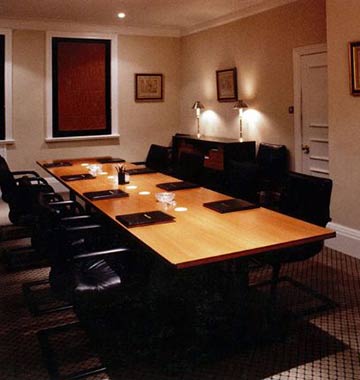 Looking for commercial movers or office movers in Boston, MA? TLC Moving & Storage provides office movers and commercial moves customized to your specific business. We can accommodate anything from large corporations moves to small office moves all customized to your needs.
When you decide to move your business from one location to another, it's important for you to do it quickly and efficiently. Time is of the essence when moving your commercial company, and every day you waste moving is a day you could have your business up and running. You can avoid wasting any time by turning to a trusted commercial moving company when relocating your business. TLC Moving is an experienced commercial office moving company that can provide your business the best office moving services in Boston, MA.
TLC Moving specializes in serving as a commercial moving company for businesses of all sizes in and around Boston, MA. Whether you move a small office, a midsize company, or a large corporation, our business office movers can lend a hand.
We recognize that moving can be a challenge for many businesses. With TLC Moving, our focus is always on making your move go as smoothly as possible. Our office moving services are specifically designed based on organization and efficiency so that you don't have to disrupt your entire business while making a move.
Our office movers are trained to handle all the equipment that typically comes with corporate office moving. We understand that you have valuable office furniture, electronics, and cubicles that will need to make their way to your new office safely. TLC moving company will work hard to ensure that everything stays safe and secure during your move. Once we arrive at your new space we will set everything up, so that you can get in and get back to work right away.
Best of all, TLC Moving is more than willing to provide office relocation services on weekends and at night so that you don't have to shut down your company during business hours to complete a move. A special rate does apply to these types of moves.
Call TLC Moving at 617-284-6040 today to start planning your office move with the best commercial moving company in Boston, MA.
Office Movers in Boston
STEP 1: PLANNING AHEAD/ADVANCE PLANNING MEETING
A Office move Consultant will implement pre-planning to strategize the most optimal moving plan for our clients. Additionally, our movers will schedule an on-site walk-through with you, with careful assessment and attention to detail.
STEP 2: MATERIALS DELIVERY
Before your move, all necessary tags and boxes (including special containers for computers/servers, files, electronics) will be dropped off at your convenience.
STEP 3: MARKING & TAGGING
Each of your items will be clearly marked according to floor plan prior to moving day. We'll then label each office in the new space in order to assure the proper placement of all items upon move-in.
STEP 4: PROTECTION AT EVERY STEP
TLC Moving and Storage adheres to building protections, and in accordance with your building's specifications, office floors and walls will be protected for your move.
STEP 5: PACKING AND PREPARATION
Our experienced office movers will carefully wrap and pack the contents of your entire office, including files, blueprints, fax machines, copiers, computers, furniture and pictures.
STEP 6: THE MOVE
As prearranged, TLC Moving and Storage will provide you with specialized office movers and Commercial Field Manager to begin loading items onto our moving trucks. Our commercial movers are trained to apply the safest methods of transport to ensure your items arrive intact to you new location.
STEP 7: UNPACKING AND SETUP
Upon arrival, our office movers will unwrap and setup your furniture to you complete satisfaction. For further details, please
contact us
at 781-480-3826. We welcome the opportunity to earn your company's business.